Cheerful Giver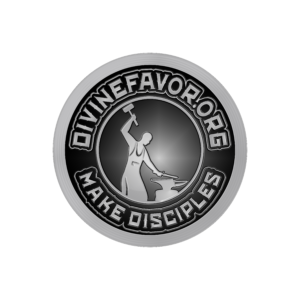 Restoration to Divine Favor
DivineFavor.org
Cheerful Giver
What is a cheerful giver?
What does it mean when one gives from his heart?
Jesus said the following:
Luke 6:38
Give generously and generous gifts will be given back to you, shaken down to make room for more. Abundant gifts will pour out upon you with such an overflowing measure that it will run over the top! The measurement of your generosity becomes the measurement of your return.
The Apostle Paul wrote the following:
II Corinthians 9:6-7, Amp.
[Remember] this: he who sows sparingly and grudgingly will also reap sparingly and grudgingly, and he who sows generously [that blessings may come to someone] will also reap generously and with blessings.
Let each one [give] as he has made up his own mind and purposed in his heart, not reluctantly or sorrowfully or under compulsion, for God loves
(He takes pleasure in, prizes above other things, and is unwilling to abandon or to do without) a cheerful (joyous, "prompt to do it" )
giver [whose heart is in his giving].
Our Father loves a cheerful giver.  He takes pleasure when we seek to give to the needs of others.
Giving should be a natural response to the Sons and Daughters of God but as it was in Jesus's day, so is it in our day.
John 10:8
All that ever came before me are thieves and robbers: but the sheep did not hear them.
Today, many are still hearing the voice of thieves and robbers.
In fact, Jesus said:
John 10:1
Verily, verily, I say unto you, He that entereth not by the door into the sheepfold, but climbeth up some other way, the same is a thief and a robber.
Many thieves and robbers have climbed into the sheepfold another way.
They did not enter in the proper way, they decided to perform and build the Work of God on another foundation that is not Jesus Christ.
And therefore, the people of God are burned out, weary and tired of giving without bearing good fruit.
Colossians 1:10
That ye might walk worthy of the Lord unto all pleasing, being fruitful in every good work, and increasing in the knowledge of God;
There is a sister that I know who told me that she was so tired of serving in the Body of Christ.
She said that she served for years in the Audio/Video department and did not see fruit.
Because of this, she has no desire to serve and give herself to the Work of God.
The Babylonian system wears out the saints of God.
Daniel 7:25 KJV
And he shall speak great words against the most High, and shall wear out the saints of the most High, and think to change times and laws: and they shall be given into his hand until a time and times and the dividing of time.
Many in the Body of Christ are in this mindset or attitude.
I declare unto all those who are tired and weary the words of Jesus Christ:
Matthew 11:28-30
Come to Me, all you who labor and are heavy-laden and overburdened, and I will cause you to rest. [I will ease and relieve and refresh your souls.]
Take My yoke upon you and learn of Me, for I am gentle (meek) and humble (lowly) in heart, and you will find rest (relief and ease and refreshment and recreation and blessed quiet) for your souls.
For My yoke is wholesome (useful, good—not harsh, hard, sharp, or pressing, but comfortable, gracious, and pleasant), and My burden is light and easy to be borne.
Revelation 18:4 KJV
  And I heard another voice from heaven, saying, Come out of her, my people, that ye be not partakers of her sins, and that ye receive not of her plagues.
When the Work is built on Jesus Christ, it is built on the right foundation and no amount of pressure can weigh you or the work of God down.
You serve and give with a righteous attitude, not because you are being pressured to give of your time and finance but
because of your love for the Lord Jesus Christ.
You have the mature and proper discernment to know the
difference between the
Babylonian System and the Kingdom of God.
On the one hand, you have a system called the Babylonian System.
This system's origin is not of God.
It is a system that started in confusion and therefore the only fruit it can produce is brothers and sisters that are tired, worn out, and confused.
Babylon means confusion and it is so offensive to our Father's Kingdom that the writer in the Book of Revelation wrote this:
Revelation 18:2-5
And he cried mightily with a strong voice, saying,
Babylon the great is fallen, is fallen, and
is become the habitation of devils,
and the hold of every foul spirit,
and a cage of every unclean and hateful bird.
For all nations have drunk of the wine of the wrath of her fornication,
and the kings of the earth have committed fornication with her,
and the merchants of the earth are waxed rich through the abundance of her delicacies.
And I heard another voice from heaven, saying,
Come out of her, my people,
that ye be not partakers of her sins,
and that ye receive not of her plagues.
For her sins have reached unto heaven,
and God hath remembered her iniquities.
The reason that this system or Work is confusion is because it was not built on the Will, Word, Way of  Jesus Christ.
It is the wrong foundation, and therefore, demonic activity goes in and out of this system and its doors as they the demons please.
Now, the Work that has been built on Jesus Christ is a Work that is built on the correct foundation.
Jesus said:
Matthew 16:18
And I say also unto thee, That thou art Peter, and upon this rock I will build my church; and the gates of hell shall not prevail against it.
The Work or Church, or Body of Christ that Jesus Christ builds, the gates of hell will not prevail against it.
In other words, the people of God that are built on Jesus Christ under the correct Government structure will always be able to go in and out and find
rest for their souls.
So, therefore, what type of giver are you?  Are you giving reluctantly, are you sorrowful, or under compulsion?
Or are you a,
Cheerful Giver?
II Corinthians 9:7
Every man according as he purposeth in his heart, so let him give; not grudgingly, or of necessity: for God loveth a cheerful giver.
Cashapp Me

Paypal Me

Venmo Me

Zelle = BrotherJoseph@DivineFavor.ORG
Zelle = CreateDisciples@gmail.com
Amen and God Bless
Brother Joseph
DivineFavor.org
02-04-2022